Big or small, every gift you give helps transform lives.
Our Foodbank is run by local people for local people – we rely on the community's support to ensure we can continue to stop people going hungry. Can you invest in the future of our project and help us provide much-needed support to people in crisis in our community?
One-off gifts: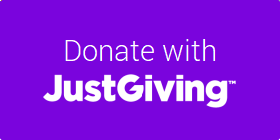 Regular giving:
If you would like to make a regular donation you can set up a standing order via your bank, using the following details:
Morecambe Bay Foodbank Account | Sort Code: 01-05-78 | Account No: 42209552
Our standing order forms are also below in PDF and Word formats.
Bank & Cheque Donations:
Please make cheques payable to "Morecambe Bay Foodbank".
You can send your cheque or standing order form  to:
Morecambe Bay Foodbank, Anchor Building, Westgate, Morecambe, LA3 3DD
Don't forget to include your name and address (and email if you have one) so that we can say thank you!
If you wish to donate to a specific project, such as The Uniform Project, please write this on the back of the cheque.
Donations via bank transfer to:
Morecambe Bay Foodbank Account | Sort Code: 01-05-78 | Account No: 42209552
Gift Aid:
 If you pay tax in the UK, please consider filling out and returning a Gift Aid form to us as it means we can claim back 25% on top of your donation from the Government.
Below is a link to our Gift Aid form.
https://lancasterdistrictcovid19.org.uk/gift-aid
Give by text
You can give by text message! This is a great way for us to raise lots of cash for specific things at our Foodbank. You can vary the amount from £1 to £20.
To give £5 to our Uniform Project you can text "UNIFORMPROJECT 5 " to 70450
To give £5 to our general Foodbank fund you can text "MORECAMBEBAYFOODBANK  5" to 70470
If you have any questions about making a donation to Morecambe Bay Foodbank please contact our finance manager at [email protected] 
Fundraise for us:
There are some helpful hints and ideas in our handy fundraising booklet, below. If you'd like to raise some money for our Foodbank then we are always happy to send you our logo and to thank you on our social media and on our website if you'd like us to. If you need any information please Contact Us.